Here are my first photos on 21 October 1998
A new Kodak Digital Camera !!!
10/28/98 Left: Travel Cage/ Right: Permanent residence
Click on the thumbnail to enlarge
Parrot destruction:
Paper towel rolls are a favorite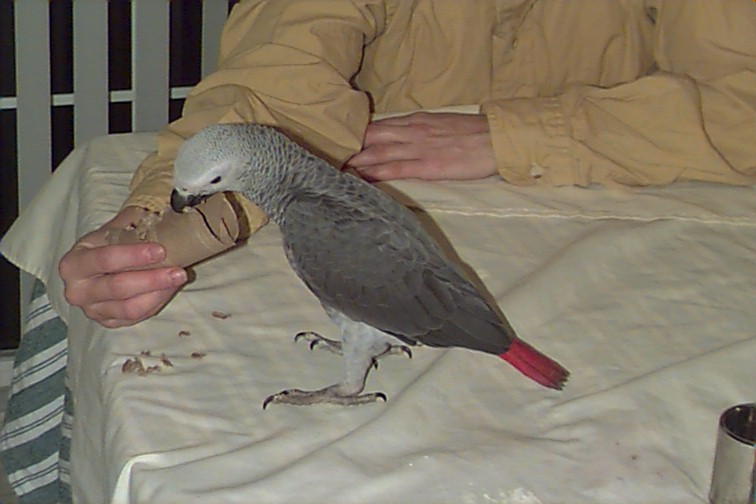 The Great Escape: The 30 minute drive to the vet proved to be a race against time. Guess who won?

Here is Kindu's Jungle Gym: Very adept at climbing!! Made by Enduco, Inc. 3-C Great Meadow Lane, East Hanover, N.J. 07936 Picture from 19 November 1998

Here's Kindu on 21 November 1998: Camera is a new Kodak DC210+
December 1998 - Enjoying a new treat and a beak covered with yams!!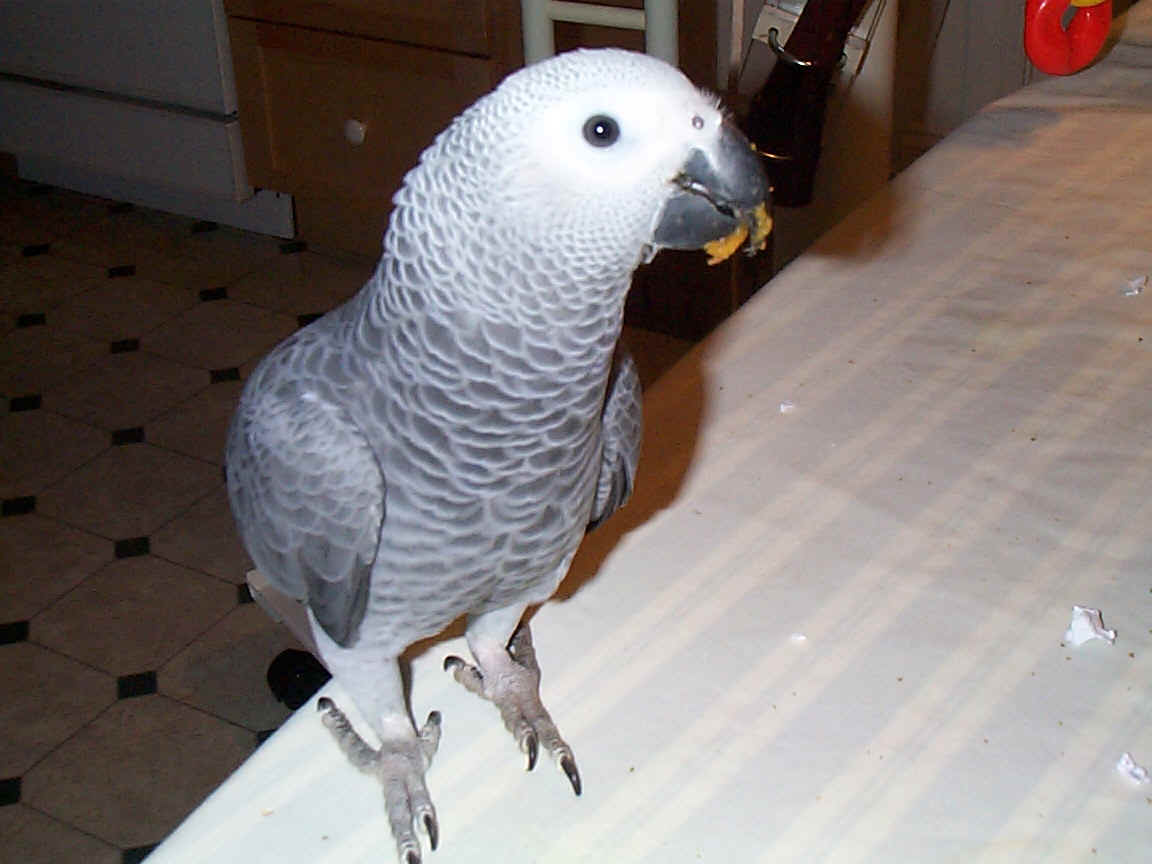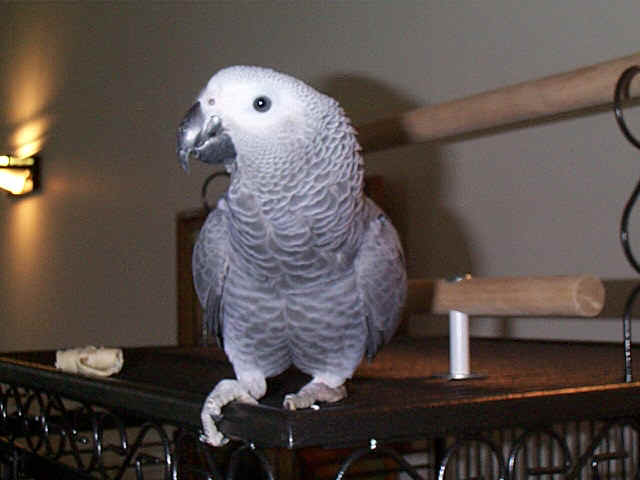 Kindu in late December, 1998. Almost 5 months - the eyes are getting darker.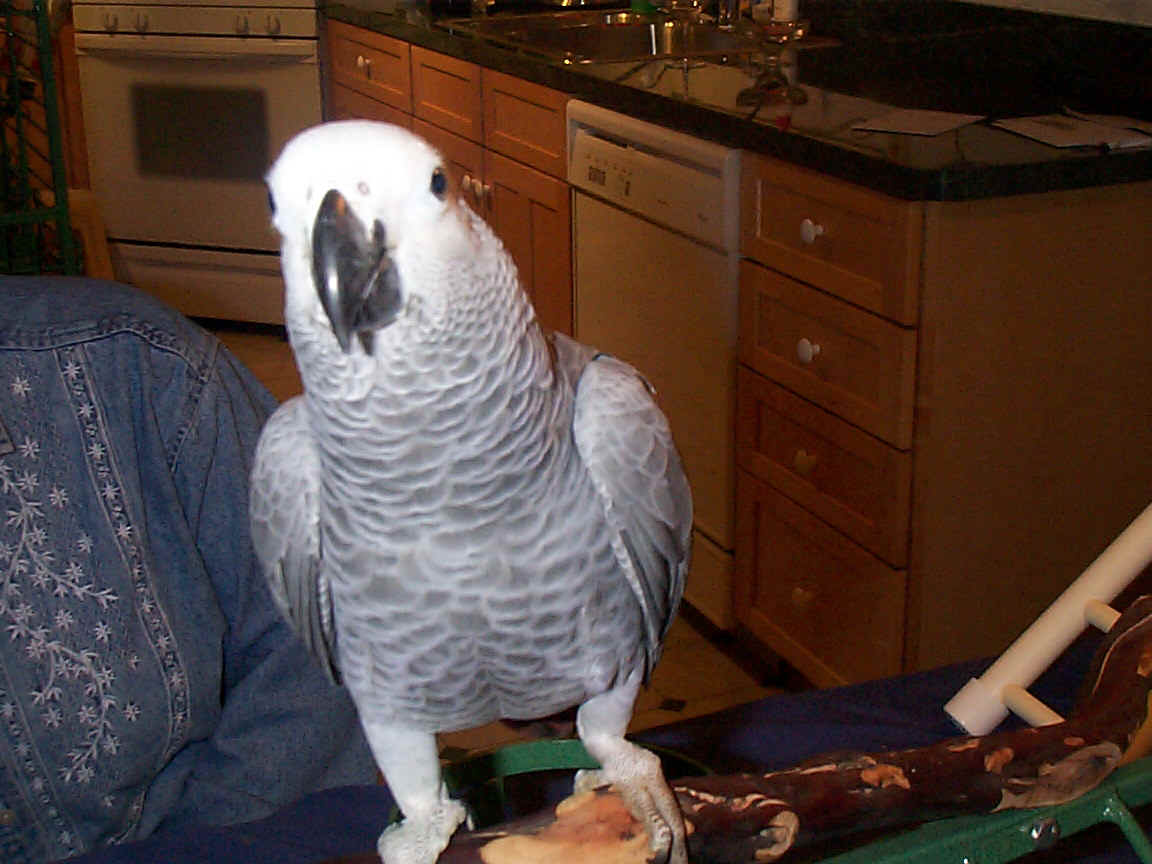 Kindu in late December

Kindu eating Jan 23, 1999 Click on thumbnail to enlarge