Bolivar's Photos
Hatch Date: 8/10/99
Weight Jan 2000: 650 grams
DNA sexed female
Bred: Florida from wild caught parents
Foods: Zupreem pellets, some SunSeed mix, nuts, pasta:
bananas, broccoli, picky with people food. Getting Scenic Hand weaning for 1st year as supplements.
She was brought up from Florida but weaned locally so we could visit her.
A perfect way to have a bird raised by someone with experience since we didn't want her in a pet store environment.
Temperment: sweet, cuddly but somewhat bossy:
Behavior: Step up and Downs are helping - can get a bit nippy when she doesn't get what she wants.
Toys: Loves metal, plastic buttons and belts: Liking wood as well.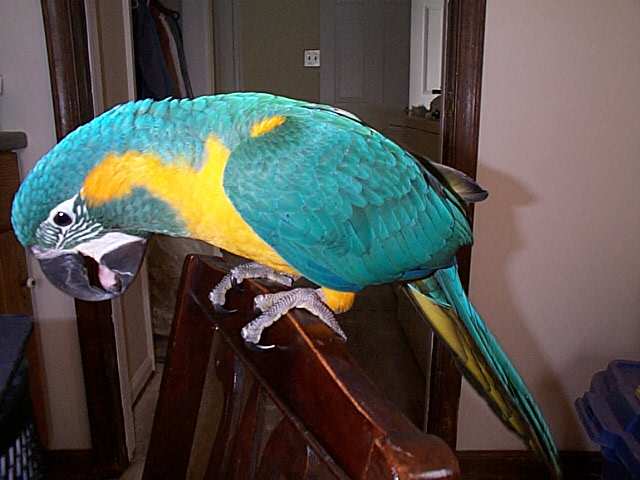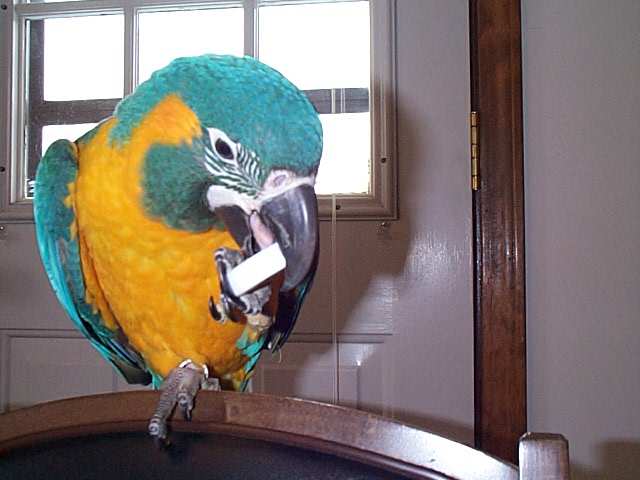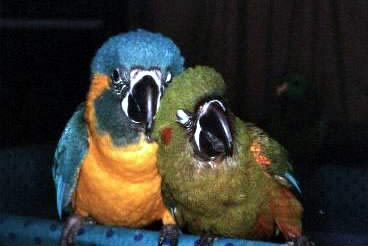 This is Bolivar with her friend Jellybean, a Red Fronted Macaw who rode up from Florida with her. They were quite the couple and inseperable. If Jellybean hadn't been sold, he would have probably would have joined the flock here as well.
For more of the Bolivar saga, go to www.onelist.com and join the Blue-Throated Macaw list !!!