Welcome to the Bolivar and Kindu Site: Kindu now has a playmate in the form of a Blue-Throated Macaw.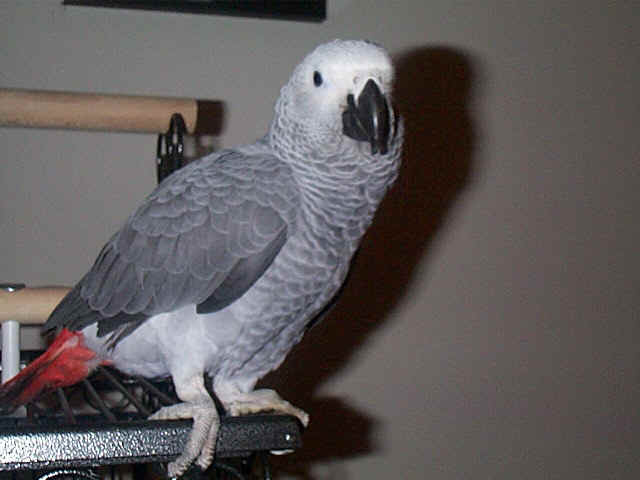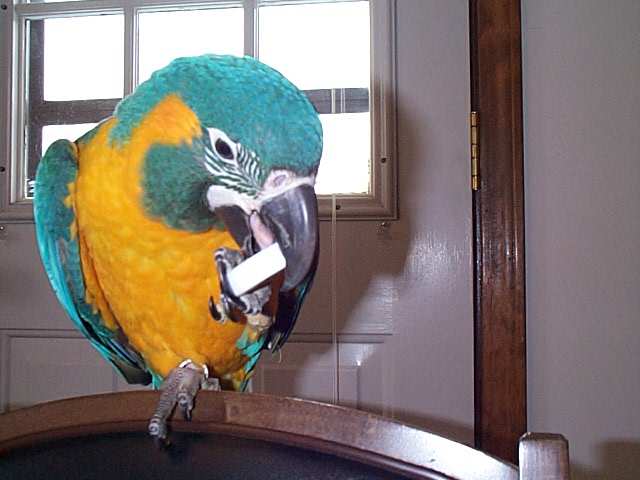 Both birds see an avian vets, have a pellet based diet and are raised according to the principles of nuturing guidance. Some may differ, but we found the advice in Pet Bird Report very helpful.
Kindu was the first pet and was quite "active." A behavioral consultation helped a lot.
You can see a few more pics of me at my diary
This site will share a new owner's experience with an African Congo Grey. If you have any suggestions or tips, we'd love to have an e-mail.!!!